Bloomington

High School




Class Of 1964
Updated 8/7/23
2023 Mini-Reunion Schedule
Saturday December 2 at 5:00 pm
Barrel House
9 Brickyard Dr
Events are all in Bloomington
60th Class Reunion
Saturday August 17, 2024 at 5:00pm
Bloomington Country Club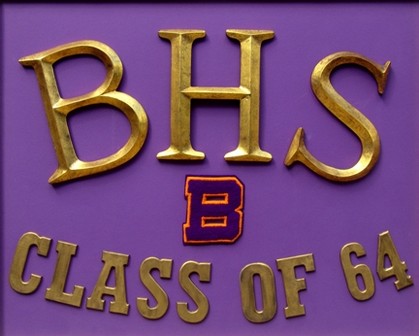 Message Forum
Please check the Message Forum for news and photos of recent events, as well a for general chatter. It's your forum, and you are encouraged to participate.
Other BHS Class Web Sites
The class of '63 also has a web site (they did it before us). You can log in at www.classcreator.com/Bloomington-IL-1963/index.cfm. Since we are not part of their class we cannot see their locked profiles. If you wish to contact someone in the class of '63, send a message to Marvin Theobald for help.
The BHS classes of '61, '62, '70, '71, '72, '75, '78, '87 and'91also have web sites. You can check these out at www.classcreator.com by hitting "Locate School" and following the prompts.
Web Site
Let us know what you have been up to all of these years and use your web site as means to catch up with and keep track of the many friends you had at BHS. People have changed greatly since our HS days and you may well find opportunities for new friends as well as connecting with old friends. Jump in with both feet (if you can still jump or even if you can't) and help make it a success. It is your site and it is free to you (funded by volunteers and the class treasury).
Use the "Member Functions" to update your personal profile and to upload pictures. If you have difficulty select "Contact Us" and send a message. We will try to help.
Missing Classmates
Help us locate missing classmates. Check the "Missing Classmates" list and "Contact Us" if you have info that might help us locate anyone.